Meet the Coordinator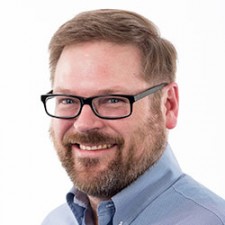 ---
NEJ UMVIM Volunteer in Mission Coordinator
Rev. Thomas Lank has served as the NEJ UMVIM Coordinator since 2016.  Tom is a Deacon in Full Connection in the Greater New Jersey Annual Conference, but has roots all over the Northeastern Jurisdiction.  He is a native of Milton, Delaware and currently resides in Philadelphia, PA, though he also has lived or served in Ithaca, NY, Boston, MA, Namibia, Malawi, and Colorado Springs, CO.  Tom led the Greater New Jersey delegation to the 2016 and 2019 General and Northeastern Jurisdictional Conferences and continues to serve at the Jurisdictional level as the Vice-Chair of the NEJ Committee on Episcopacy. 
Tom has been passionate about and engaged in mission since being a participant in the NEJ Youth Mission of Peace in Zimbabwe in 1993. He has traveled widely in Africa and has led several mission journeys to the Caribbean, Central Africa, and Mexico.  Within the United States, he has led mission journeys to 9 different states focusing on disaster recovery, community development, construction, and cross-cultural relationship-building. 
Prior to UMVIM, Tom served as Associate Pastor for Christian Witness at the Haddonfield UMC, Haddonfield, NJ. Other appointments included service as Minister for Outreach at First United Methodist Church of Colorado Springs, Colorado and Associate Pastor of Princeton UMC in Princeton, NJ.  Tom received his BA in Government/International Relations/African Studies from Cornell University (1998), MA in Law & Diplomacy from the Fletcher School at Tufts University (2002) and his MDiv from Princeton Theological Seminary (2008).
Tom is married to Gretchen Boger and they have two school-aged children, Edith and Alice.  In addition to his family, he loves movies, strategy games, and playing baseball.