Read Recent Mission Stories
---
Eastbrook Mission Barn
Anyone working and living in truth and reality welcomes God-light so the work can be seen for the God-work it is. John 3:21
State of the Eastbrook Mission Barn Report: - What has been happening over the past year:
 With the many hours of volunteer service – we have been able to continue to reorganize and repurpose many things and spaces at the barn:    As of October 1, 2018 – we have hosted 1300 volunteers for a total of 4,500 volunteer hours, and 250 groups.
We have close to 9,000 kits verified or unverified in stock at the barn – We have shipped out 11,860 kits this year – included in this number – 3,000 buckets and 1200 Hygiene kits to WPA after disasters.
 Throughout this ramp season, we have built 12 ramps and have 2-3 more to build this season.  We have received grants and donations for these ramps.   170 ramps have been built in the past 10 years. We have taken down 5 ramps this season.
Here is a personal ramp story:  Our 46-year-old son, Jay was forced to move back home after 20 years on his own, a year ago, when he had to have his 2 legs amputated.   He is a very independent individual, who loves to cook and go to his appointments on his own.  We bought him a home, with a wide-open floor plan, that is close to all of his medical appointments and a store.  The only problem was that the home has several steps outdoors to get into it.  He has an electric scooter, which he uses to get to his appointments.  With the ministry of Eastbrook Mission Barn, Jay was able to get a handicap ramp to his locked enclosed back porch, where he can charge and safely leave his scooter.    Mr. and Mr. Neff
 
We are partnering with a few area agencies and groups to build ramps with or for us in the community.
We are adding a 5th Satellite in either Greensburg or Pittsburgh districts by the end of the year.
We continue to have 5 groups that are coming to the mission barn on a monthly basis from around the Western PA conference and local agencies.   We are constantly having new individuals and teams coming to volunteer with us at the mission barn – from elementary age – through adulthood. 
All of the ministries are administered and run by volunteers, with some oversight from the paid director, the only staff person.   We have 15 tr ined host volunteers to assist teams who come to serve at the mission barn.  We have 3 trained volunteers to go out and share about the mission barn.
We have had our first overnight mission team – from Buffalo, NY come to serve with us and Feed my Sheep.  Thank you, Savannah UMC, for accommodating this wonderful team!
 
If you would like to come volunteer at the barn – to verify or make up UMCOR kits or build ramp modules – you can anytime!  You can also go out and assist in assembling a ramp in the community.  Just contact us at missionbarn@gmail.com to register your team.
El Grupo de Bob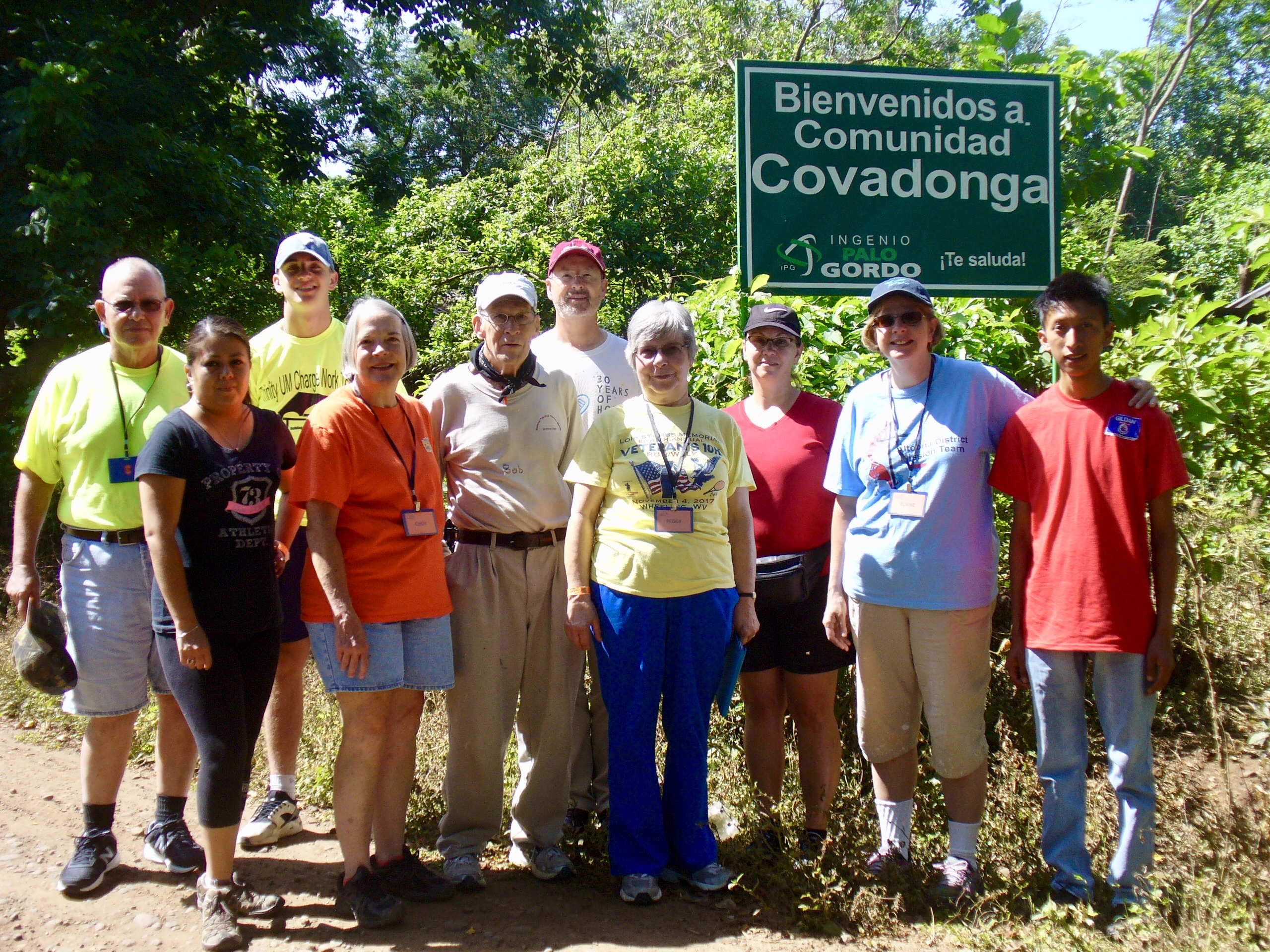 I'm happy and thankful to report that from July 3-13, 2018 God (again) poured out His abundant blessings upon us as we served once more in the very remote and very hot village of Nueva Covadonga, Guatemala. It was a small group this year (only 8, all from WV), but what we lacked in numbers we made up for in cooperative spirits and enthusiasm. We worked on the same construction project (village community building) as we did in 2017 during our five work days, except this year we worked alongside the local men to reinforce the columns on the south side of the building. In 2017 we worked to reinforce the columns on the north side of the building. The columns had to be reinforced so they will be strong enough to support the roof. In addition to our construction job, we also had VBS for the kids, and we had the awesome privilege of visiting several families in their homes. Thanks be to God!
I think that's all I'm going to say. I believe I will let the pictures (which I already sent to you all - 4 email messages w/ 5 pictures each) speak for themselves.
One final note though...In 2017 the team stayed at a hotel in Mazatenango. Nueva Covadonga is so remote that it took us two hours in the morning and another two hours in the afternoon to travel to and from the village. And as you might imagine, the roads were NOT nice and smooth. That four hours of shaking on the bus each day took a toll on the team. I want to thank the Lord for His overabundant provision for the team this year because we were able to stay at a small beach resort which is located directly on the beach of the Pacific Ocean. Our "commute" was cut in half (compared to last year), and we had that wonderful place to return to each day to recharge our batteries. God is good!
Blessings in Christ Jesus,
Dean Cole, Pastor, Heaters, WV UM Charge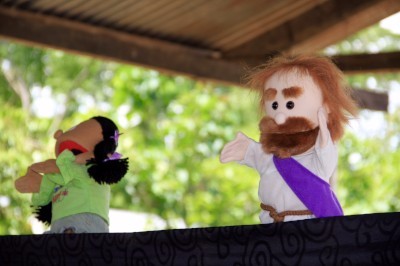 ---
UMW Ubuntu Journey to Mozambique
July 2017
Ubuntu? What does that mean? "—"I am what I am because of who we all are."
The essence of being human. Ubuntu speaks particularly about the fact that you can't exist as a human being in isolation. It speaks about our interconnectedness. You can't be human all by yourself, and when you have this quality - Ubuntu - you are known for your generosity. We think of ourselves far too frequently as just individuals, separated from one another, whereas you are connected and what you do affects the whole world. When you do well, it spreads out; it is for the whole of humanity.
I was asked to lead the Ubuntu 2017 trip to Maputo, Mozambique for the UMW. African UMW women from the North and South gathered together to learn about leadership, stories of scripture and do exercises that brought us together.  The American team consisted of 7 women from all over the US and one from Cameroon. We had two days of workshops, one day of travel to TingaTinga to visit a Methodist program that worked with children that was very informative and where we shared a meal with them as they entertained us with their singing and dancing.
 The team also was divided to visit 3 churches on Sunday in Maputo to share in the services, and there was also one day to do some shopping and site seeing.
New culture experiences and food were part of the highlight of the trip. I am very thankful to my hosts Rev. Victoria Cheifche and Alzira Isaac also to the Bishop's assistant Joao Sambo and his wife Delia who were our interpreters and driver for one day. We did get to meet the Bishop but it was at the airport in Johannesburg. She told us she knew we were Americans because we weren't bundled up. She had just come from a meeting and was on her way home to Mozambique.  After returning home she came down with a cold and that was our only meeting with her. We pray her cold was short lived.
It was a great experience and one more African country that captured my heart.
To see more pictures you can go to my Facebook Page Sandy Rowland Binotto
If you are interested in going on a Ubuntu trip you can gather the information on the website. http://www.unitedmethodistwomen.org/ubuntu  2018 trips are now being formed.
There is also a need for VIM teams in Maputo. If interested you may contact me for more information.
Sandy Binotto