Mission Stories
---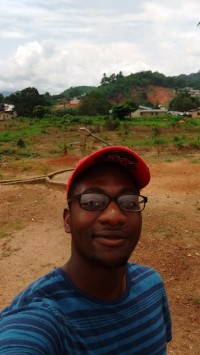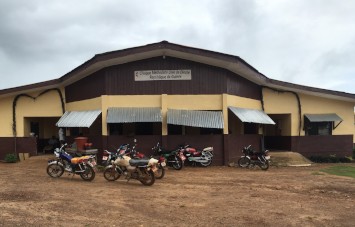 Right now, there are two young adults from the Northeastern Jurisdiction serving as Global Justice Volunteers.  Nana Kojo Anguah Dei, pictured left, has this to say about his placement:
"I and a fellow Global Justice Volunteer(Justin Bell) are working on creating a website for the United Methodist Church Department of Health and Welfare Liberia in Monrovia, Liberia so they will have an internet presence.  We visited four clinics and one hospital around Liberia, where we gathered information and pictures to put on the website.I have attached a picture of myself at Diecke, Guinea where we visited Diecke Clinic, one of the United Methodist clinics that the United Methodist Church Department of Health and Welfare Liberia works with."
Jennifer Shepheard describes her work as a Global Justice Volunteer as follows:
"I am currently serving in Rosita, Nicaragua at Accion Medica Cristiana. AMC works with community health leaders, midwives, and traditional medicine healers to promote health, prevent disease spread, and know what to do in emergency situations. During my time in Rosita, I have been helping with community visits and running workshops to empower community leaders.
In the photograph below, she is working to help set up a botiquín, a small pharmacy, that offers medicine at very low costs to ensure everyone in the community has access.  Way to go Jennifer!
Please pray for our young people as they step out boldly into God's wide mission field!